Detoxification and Regeneration
SZC Hippokrates offers a complex program for body detoxication that was proposed by expert physicians and physiotherapists according to their longstanding practice of body healing and regeneration of its energy.
We provide following methods of detoxication:
⇒

hydrocolon therapy
⇒ 

classic massage
⇒ 
Vitamin C Infusion Therapy
⇒ 

oxygen therapy
⇒ 

nutrition supplements and detox tea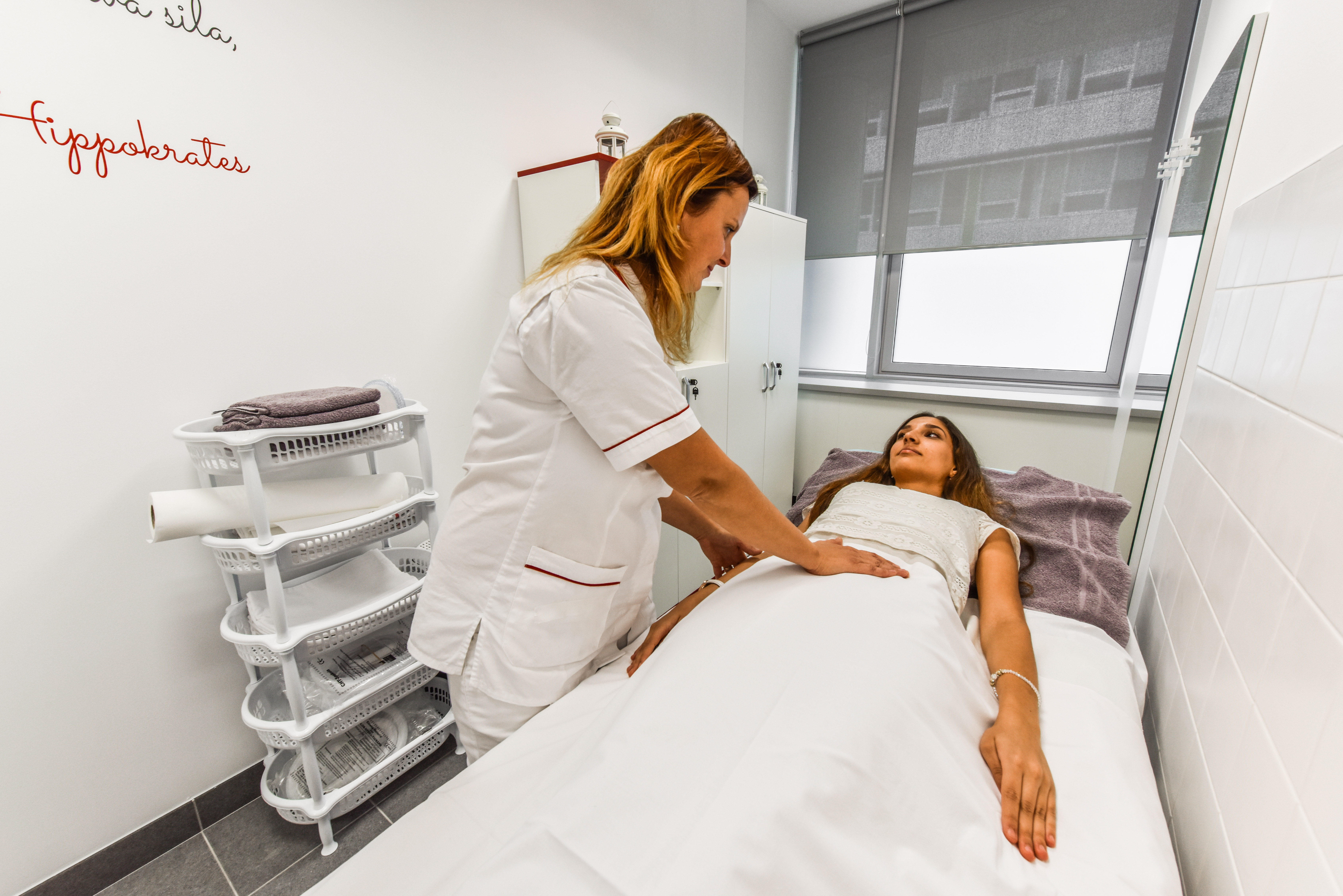 Every healthy person can take a healthy shower as part of regular detoxification once or twice a year; sick patients should always consult with a doctor before using it. It can be included in its year-round ritual of maintaining the health and quality of the immune system. Preventively, it is not recommended to do more than twice a year (of course, there may be exceptions but require a doctor's cooperation). After my experience, I began to recommend my intestinal shower with good conscience to my patients as part of the treatment. The intestinal shower has proven to be very effective, for example, in the treatment of chronic headaches, severe migraines, and pain in the locomotor system. The medication did not take the patients, but they started to work after a gulp. Adverse effects do not occur if contraindications to the intestinal shower are observed, that is, the person could have gone through the bowel shower. We recommend appropriate probiotics after a bowel shower. However, we also have experience that, even if the probiotics are not delivered, no digestive problems will occur. You do not need an intestinal shower, but you can feel the change for the better. It all depends on your attitude, your lifestyle and the current state of health.
Dr. Ester Točíková, MBA
! Children and teenagers under 18 years of age do not provide intestinal shower!
A classic massage is a set of masked touches on the client's body for release. Massage promotes blood circulation, which results in better tissue nutrition. A classic massage keeps your muscles in good shape and relaxes your spine.

Manual lymph drainage is a tactile technique that helps correct flow and removal of the lymph. Its main therapeutic importance lies in the removal of lymphatic edema (lymphedema). Lymphatic drainage has not only therapeutic but also preventive effect. It is applied to total fatigue, it also helps in the detoxification of the organism.

A reflex massage is performed to remove skin and tissue changes. The therapeutic effect is achieved through nerve links through reflex arches. Massage works on the nervous system, which is the main control system in the human body. Massage is done as deep as possible on a bare body to dry without the use of oil or other massage emulsions. It can be painful, but its effect is excellent.

Aromatouch massage is a clinical method of applying essential oils along energy meridians and visceral contact points of the feet and back to help balance the sympathetic and parasympathetic nervous systems in the body. AromaTouch technique is also suitable for pregnant women, breastfeeding mothers and even young children. This technique has no contraindications!
 Vitamin C Infusion Therapy
What problems are recommended:
in stressful situations in a period of mental stress or physical exertion

in repeated infections in allergies of different types metabolic syndrome (obesity, high blood pressure, diabetes)

in rheumatic diseases characterized e.g. joint pain

in autoimmune diseases

in tumor diseases, but only with an oncologist's consent
Contraindications:
hypersensitivity to ascorbic acid disease or predisposition to kidney stones disease thalassemia,

hemochromatosis,

sideroblastic anemia